Big Brenda the bluebird is preparing for the annual summer fair. Her pie shop is the most famous pie shop in Windy Woods and one which all the animals visit each day. Being so busy often means Brenda forgets to look after herself properly and on one of her busiest days shes stumbles upon a huge problem. Will the animals and Brenda be able to solve the problem in time for the summer fair? A humorous and informative tale about the importance of looking after ourselves and eating foods the colour of the rainbow.
Big Brenda
Big Brenda began as a tale I made up one evening, whilst I was trying to convince my children to think about the type of food they put in their mouths.
Big Brenda appeared in my imagination (no idea where from) and became an instant hit!
I very quickly realised that the background and characters I'd created around her, had my girls' full attention. They repeated the moral of the story over and over and began sharing it with friends.

It was hearing the feedback and the over excited interest from the other children, that it suddenly dawned on me. The children wanted to know more! So, I got to work and continued to write more stories to amuse my children and their friends.

As time went on, I really wanted to bring the story to life and sent one of the stories over to a well-known illustrator. Thankfully he loved the stories as much as we did, and the rest is history.
Big Brenda and the colours of the Rainbow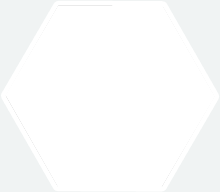 Kerry Williams
Actress &Author
Kerry Williams has been in the entertainment business for most of her life! She trained at Theatre school and went on to become a professional dancer travelling the world. Kerry then found a love for acting and attended endless workshops and studied for six years in drama classes learning every aspect of drama. It was here in acting classes she found her new love for writing. Not happy with the monologue books on offer Kerry decided to write her own and found the pen would not stop!! Kerry ended up with around sixty monologues and found a new flair for developing characters. Kerry went on to write a number of short films that all received incredible feedback, she then went on, writing her first dark comedy A play called..'Meet the Deans' which was an acclaimed success, garnering effusive feedback from TV comedy writer Sarah Hooper. This lead to her first ever feature Scotland rd (which is still in development due to the size of the budget) whist the feature was on the back burner, Kerry wrote her second play..'Caught on camera,'which gained standing ovations every night. Kerry has since written a feature called 12 days in September … which is in pre production as we speak. shooting starts in February. She entered Liverpool Fringe festival with a brand new play BOOTCAMP, which opened to rave reviews and fantastic audience feedback. Currently Elegance Productions is in panto season with Kerry's Version of the classic Cinderella .